FACTORY OF THE FUTURE
Where technology meets the everyday
Smart or not, the future will still need factories to make the stuff we humans use
everyday. How will existing production models cope with the staggering and
ongoing rate of digital disruption and advanced capabilities?
Dial in to hear three innovation leaders blow your mind as they predict the future of
manufacturing and how the human worker fits into this fast-changing landscape.
Tuesday 18 August 2020
6:00pm – 7:00pm
Featuring
Moderator
Shay Chalmers
Manufacturing Industry Leader Engineer and Speaker
Panellist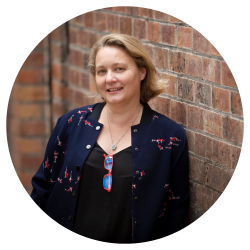 Leanne Kemp
Queensland Chief Entrepreneur Founder and CEO of Everledger 
Panellist
Associate Professor Cori Stewart
CEO, Advanced Robotics for Manufacturing (ARM) Hub
Panellist
Stefan Hajkowicz
Senior Principal Scientist Strategy and Foresight Data61 CSIRO
Share on facebook
Facebook
Share on twitter
Twitter
Share on linkedin
LinkedIn

Facebook-f


Twitter


Youtube